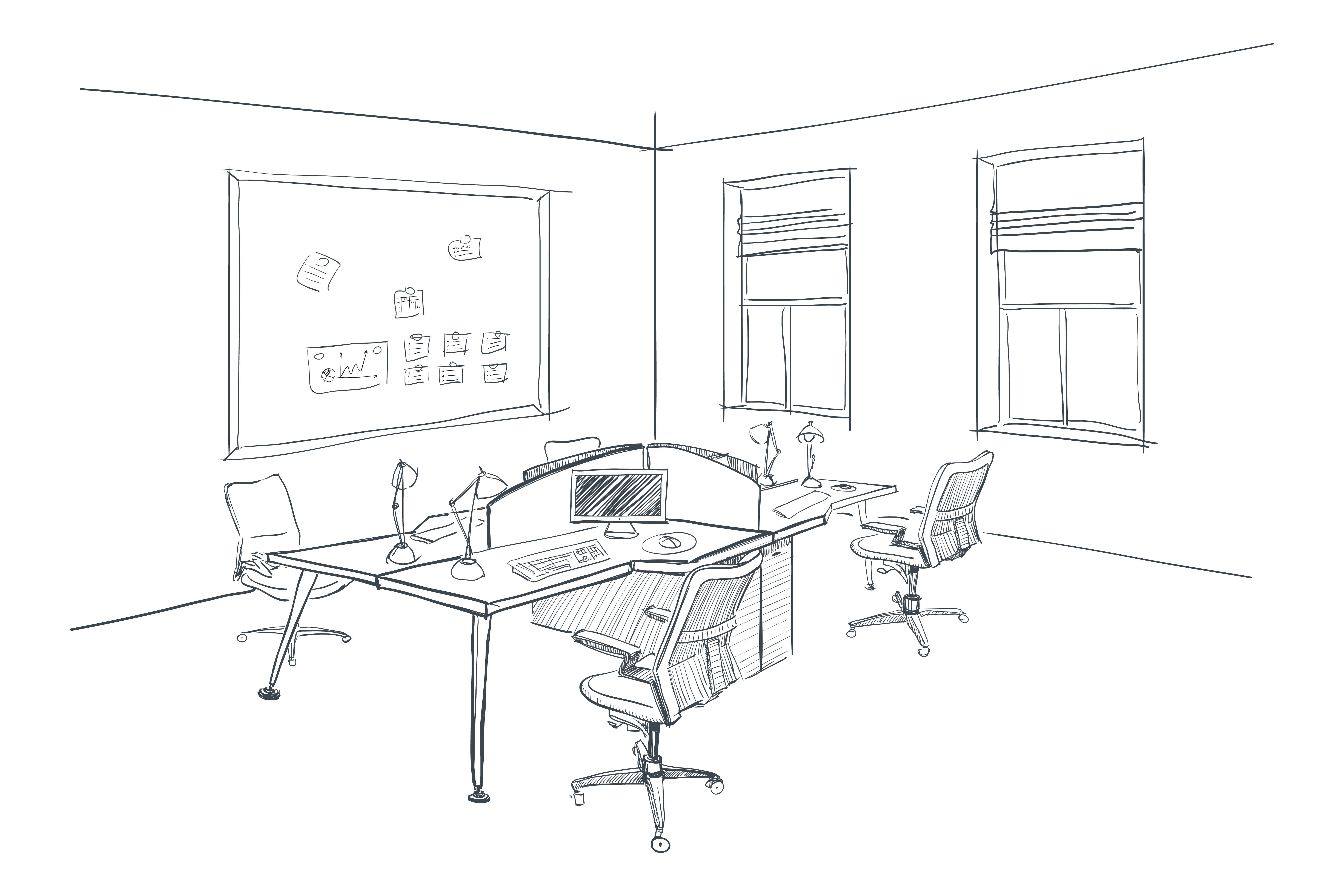 In an age where work space is constantly being reinvented, we sometimes forget that a traditional office still meets the needs of many businesses. A standard office will not only give your company a home base for clients to visit, but it will also promote productivity within your own staff. Read more about traditional office space to determine if it's for you.
What is a Traditional Office Space?
Traditional offices are widely diverse in shape, size, and style but nearly all spaces promise a quiet and professional area for you to work. A typical floor plan contains a private office, an open space for cubicles, and a break room with print utilities. Add on amenities for standard offices typically include a conference room, storage closet, or kitchen. While some deals negotiate furniture into the lease, it is a costly necessity that needs to be considered when searching for a traditional space. The combination of developing spaces and vacant listings on the market provide you with a wide selection when choosing your space. Check out TenantBase.com to see the spaces around you!
Why do I need a Standard Office?
If your business operates through individual assignments and team collaboration in a professional environment, a traditional space is the choice for you. By having a location that gathers your entire team in one space, daily processes and communication will be simplified. A standard office allows independent tasks to be completed efficiently due to a certain level of privacy, while still offering the ability to easily work with others on projects.
Recently, traditional offices have developed a bad reputation since larger companies like Google and Microsoft have emerged with creative and luxurious spaces, but those creative types of spaces are still not the main choice for most businesses due to the practical use of a traditional office. If your company has a more innovative outlook and desires a more flexible work environment, your traditional office does not have to fall victim to a stereotypical office! With simple and cheap amenities such as a snack station, relaxation room, and casual dress code- your office can still have a modern vibe.
How can I get my own Space?
If you are a small company, odds are that you're a bit frustrated by the long process you must undergo before moving into your new space. Between the overwhelming amount of listings, high cost, long negotiation process, finding the right office can be counterintuitive by distracting you from your business. Instead of settling for a space that is overpriced and/or not right for you, just log onto TenantBase.com. Begin your small office search and let the one of our brokers do the work so you can be in your perfect space next month for the best price possible.
Browse Tradtional and Creative office space options in your local market:
Other Types of Commercial Property
If you're still confused on what type(s) of office space you need or if traditional office space is the right fit, you can learn more about types of office space or details each category of space we track:
Retail / Storefront Space