Industrial offices have been gaining traction in commercial real estate due to their practicality and flexibility. With more small businesses requiring storage for its products, these spaces are heavy in demand. Using a warehouse space for both a place to store and work can certainly be a budget-friendly alternative for the cost of storage, so find out if it works for you!
What is Flex Space?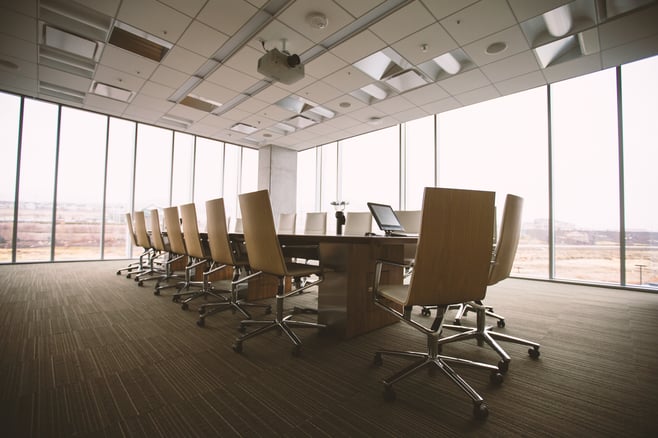 "Flex", or flexible, space combines a traditional office with an industrial warehouse. Because this set up has a separate office space, flex warehouses allow you to manage operations on site while still having a quiet place to work. When looking into flex space, evaluate if your business needs more of either traditional or storage space because each unit will vary in proportion. Industrial space tends to have exposed utilities and bare decoration. The office portion varies according to the space, but is typically a separate room placed at the corners of the unit or on the upper level. If you are planning to incorporate a showroom within your space, be mindful of the store front appearance and where your visible space will be within the warehouse. Developers are increasing the production of flex spaces to fill the current gap in the market. TenantBase empowers you to find flex space in the market near you, and also provides you with floor plans for units so that you can see how much of the space is appropriated for office and storage.
What is Warehouse Space?
Warehouse spaces are usually tall, open units with potential for storage units like shelving. Truck doors typically accompany strict warehouse space for transportation. If the listing details indicate that the space has a truck door, make sure to check with the landowner about site loading regulations. If you are planning to ship from your warehouse location, choose a location that is near freeways for easy transportation.
What to Expect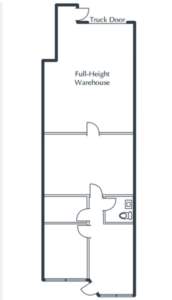 A typical floor plan will lay out the space and describe how much square footage is allocated to each area. Here is an example of a typical flex space on the market:
Where to Get Industrial Space
Check out TenantBase for a wide selection of warehouse space near you. With the combination of flex space and full warehouse space available on our search platform, you can find an office to suit your company's needs.
Browse Industrial and Warehouse office space options in your local market:
Other Types of Commercial Property
If you're still confused on what type(s) of office space you need or if Industrial and Warehouse space is the right fit, you can learn more about types of office space or details each category of space we track:
Retail / Storefront Space