Office space comes in so many shapes and sizes that it is easy to get overwhelmed when you start your search. Here are some trending office types so you can determine what is best for your business or startup.
This blog was originally published August 2, 2016 and has been updated with new information.
If your company values cooperation, transparency, and versatility, a co-working or executive suite space may be the perfect fit for your business. Co-working space is popular with millennials, as well as becoming prominent within tech communities. The open floor plan gives workers independence and promotes open collaboration. Individual work spots can be assigned or communal, or even shared with other companies.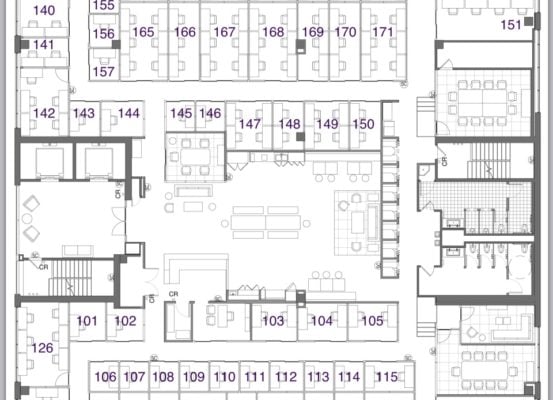 WeWork: Seattle
Executive suites are traditional offices spaces typically comprised of one or more private workspaces. The traditional office offers workers confidentiality, privacy, and seclusion. If your business relies on individual performance with occasional meetings or clients visiting, this may be a space for you to consider.
Warehouse spaces are on the rise because they allow small companies to work in an office just feet away from their product. Since startups require employees to embrace multiple roles, having the entire company within one space is more efficient. Warehouses also provide easy outlets to transport your product to other locations. If your business requires storage or usable space in combination with mobility, consider a warehouse office for your business.
Medical spaces focus on privacy and practicality. As healthcare providers are becoming more focused on relocating closer to clients, the demand for medical space is increasing. Although tenants may be frustrated by the specific regulations that some medical fields require when searching for an office space, the process is typically well worth it since medical leases tend to last for a longer amount of time. Whether clients plan on redesigning the space or attempting to find an office that is move in ready, it is crucial to work with a broker in order to negotiate the small particularities that your practice needs.
Creative Office Space is hot on the market right now, but this ambiguous "buzz word" does not have a concrete definition. Although some argue that it's the creative company that actually makes the space unique, creative office space has been advertised for unique spaces that cannot be used for any of the other categories above. For those with a company that requires inspiration from their setting or flexibility in space, this may be for you. Additionally, some companies desire creative office space simply because it is aesthetically pleasing, making this a multipurpose category.
If you're still confused on what type(s) of office space you need, browse options in your local market: