Note: We've added additional coworking options to this list since first publishing.
Starting a business in a garage is so 1970. These days, your first office space is more likely to be a coworking space, where you can share resources and pay for only the workspace you need – a first-come-first-serve seat at a table, a dedicated desk or a private office.

Most of these spaces offer similar amenities – conference rooms, common areas, a physical mailing address, a printer, Wi-Fi, coffee, various treats and, most importantly, a community. It's this built-in source of inspiration, ideas and collaboration that truly makes coworking work.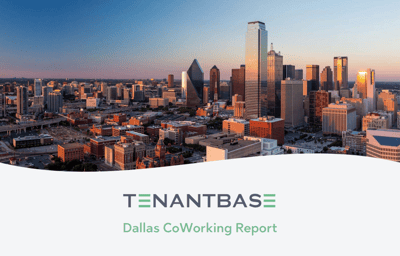 Many of our top 14 15 workspaces have other locations but, if you're in Dallas, here's where you should start your startup:
Hana offers flexible workspace solutions including flexible private offices, hourly on-demand meeting rooms, and premium coworking spaces. Their dedicated, flexible private offices are designed to suit teams ranging from 1-300+ employees. If you're looking for a more "traditional" coworking environment they offer luxurious lounge space, focus rooms, along with many other amenities.
Shared Workspaces, starting at $270/month
Private Team Suites, contact for pricing
On-Demand Meeting Rooms, starting at $25/hour
Situated on McKinney Avenue in Dallas' thriving arts district, Spaces offers a creative, inspiring work environment. Their historic Uptown building's unique architecture contrasts nicely with its contemporary interior. And neighboring Klyde Warren Park adds some natural energy to the neighborhood.


Shared Space, from $250/month
Dedicated Desks, from $375/month
Private Offices, from $650/month
WeWork transforms buildings into dynamic environments to spur creativity. They also believe CEOs can help each other, offices can benefit from the comforts of home and we should all look forward to Mondays. Sounds good to us. They have two locations in Dallas – Uptown and Downtown – as well as their own app so you can spend your whole day networking.


Shared Space, $350/month
Dedicated Desks, $500/month
Private Offices, from $700/month
Inside Downtown's One Arts Plaza, Industrious offers office space that feels like a boutique hotel. Dining, museums and a fitness center are right-there, and they serve coffee and pastries from Empire Baking Co. daily.


Dedicated Desks, from $405/month
Private Offices, from $783/month
Opening November 2017, Serendipity Labs offers flexible offices and workspaces in the center of the Dallas Arts District. This is a destination development, giving residents everything they need to live, work and play. You need event space? They have that, too.


Mobility (5 Shared Space Visits per Month) $199/month
Shared Space, from $499/month
Dedicated Desks, from $679/month
Private Offices, from $1,400/month
Common Desk calls itself "a tightly-knit community of game-changers, difference-makers and global influencers." To stimulate all that success and productivity, the aesthetics of their Deep Ellum and Oak Cliff locations lean heavily toward the quirky side.


Night and Weekend Shared Space, $110/month
Shared Space, $225/month
Dedicated Desks, from $450/month
Private Offices, from $900/month
The Dallas Entrepreneur Center (DEC) is a coworking space and 501c3 non-profit created to help entrepreneurs start, build and grow companies through education, mentorship and community. More than many others on this list, The DEC is really about networking and sharing knowledge. They even have programs giving startups access to capital.


Free Shared Space Trial, 7:00 pm Every Third Tuesday
Shared Space, $200/month
Dedicated Desks, from $300/month
No Private Offices
Over 75 freelancers, startups and remote workers call Fort Work their home away from home. Like many on this list, Fort Work offers fast 1 gigabit internet, strong coffee and a strong community of like-minded professionals.


Free Shared Space Day Pass
Shared Space, $125/month
Dedicated Desks, $200/month
Private Offices, from $600/month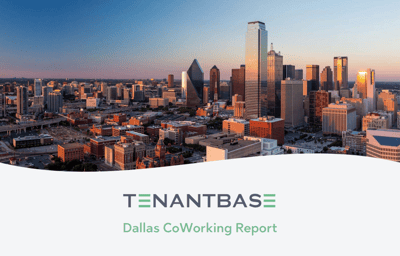 The Mockingbird Station site is the first Foundry Club location and their headquarters. Its members vary from remote teams of global companies to local startups, including law firms, design agencies, software companies and incubators. This is an upscale workspace and prestigious address, close to trendy restaurants and retail stores. They also offer discounts to students and veterans (which isn't trendy, but should be). For those looking for a "Life in Deep Ellum" as they put it, they have a location there as well.


Mobility (5 Days per Month), $60/month
Shared Space, $275/month
Dedicated Desks, $400/month
Private Offices, from $800/month
Located in Deep Ellum (voted Best Neighborhood in Dallas by the Dallas Observer), GeniusDen offers space, coworking, social events and education, all to help business leaders grow. They even offer a mailbox-only option.


Remote Member (2 Day Passes), $50/month
Shared Space, $200/month
Dedicated Desks, from $400/month
Private Offices (Furnished), from $1,000/month
The fully-equipped office spaces at Level Office are located right in the Historic District, so when you're not working, you can walk to the Dallas Courthouse, JFK Memorial Plaza, DART or the Dallas Aquarium, as well as hotels, shopping, nightclubs and more. And if you don't feel like walking, The Latin Deli is on-site.


Shared Space, $99/month
Dedicated Desks, $199/month
Shared Offices, (contact)
Private Offices (Furnished), from $349/month
The mission of NōD (North Dallas) is to enable startups, designers, developers and independent workers to grow and thrive as one big happy creative community. They create all this happiness, they say, by creating an environment where entrepreneurs and freelancers can create, connect and collaborate.


Shared Space Day Pass, $20*
Shared Space, $175/month*
Dedicated Desks, $275/month*
Private Offices, $625/month*
*Based on pricing from a similar market
Located in the heart of the Design District, Weld Dallas continues to be a creative hub of the city, and is one of the only coworking spaces offering studio space. Apparently, this community has the right mix of services, spaces and people; it has sparked many successful companies.


Shared Space (Including Use of Studios), $400/month
Dedicated Desks, $600/month
Private Offices, $1,000/month
Premier Space, from $2,000/month
Frontier Coworking was founded on a simple concept: People running early stage businesses need more office space, more privacy and fewer distractions. Located in the heart of Deep Ellum, they strive to provide all of the above, at a great value, as well as greater access to the specific tools and education you need to grow your business.


Shared Space, $149/month
Dedicated Desks, $349/month
Private Offices, $749/month
Top Desk is a premium – yet affordable – coworking space and collaborative professional community. Located in the former Broadcast.com/Yahoo building near Downtown Dallas, this is now a Tier III data center – which means they can repair the power or air conditioning, and your computer keeps humming along.


Share Space, $150/month
Dedicated Desks (with Locker), $325/month
Private Offices, $500/month
Be sure to use the TenantBase platform to find an available coworking space today!