Whether you like surfing, sunbathing, or watching the waves, the beach is one of the best places to relax. Spending a day or even part of a day will put you in a better mood.
If you live in or near Orange County, you should consider spending your next half day getaway at one of these exciting beaches
.
Huntington City Beach and Huntington State Beach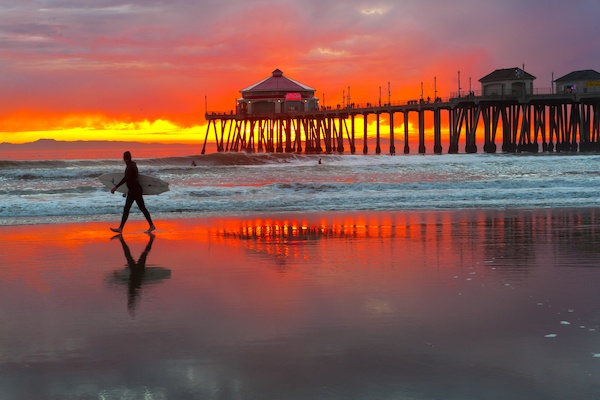 Huntington city and state beaches flow into each other and are
practically
indistinguishable.
Although their names differ
slightly
, the beaches merge to create a majestic stretch of pearly, white sand
.
Whether you're
just
learning how to surf or are a professional,
Huntington City Beach
is the perfect place to catch a wave
. Also called Surf City USA, Huntington City Beach is the home of the U.S. Open of Surfing every August. Near the beach are the International Surf Museum, Surfing Walk of Fame, and Surfing Hall of Fame.
If you don't enjoy surfing, take a walk or a jog down one of the longest continuous beaches in California. City Beach alone is 3.5 miles and lies between Bolsa Chica State Beach and Huntington State Beach.
Once you're done feeling the sand between your toes, you can explore the historic Huntington Beach Pier or search for a great deal at the local shops on Main
.
If you love canines, a designated
Dog Beach
lies at the north end of Huntington City Beach.
This is the perfect place to spend a few hours with your favorite furry friend splashing through the surf and playing fetch in the sand
.
With its fire rings for evening bonfires,
Huntington State Beach
is the perfect nightly getaway after work
.
Kickback with your friends and roast marshmallows while enjoying each other's company around the open flame
.
Aliso Beach and Treasure Island Beach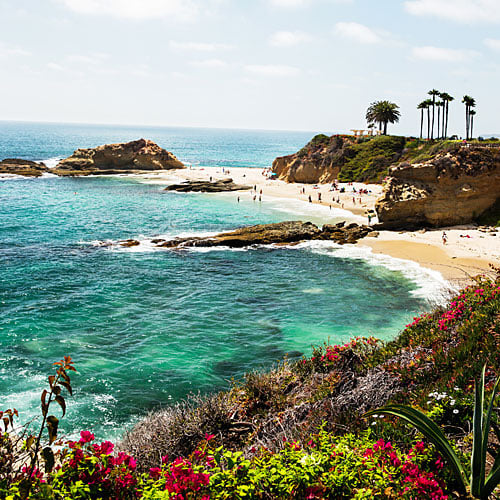 Aliso Beach
in Laguna is a great destination especially if you want to go on a day trip with your kids. Not only is this beach a perfect place to build sandcastles, but it also has a park with a play area and a creek.
However
, if Aliso Creek is flowing into the ocean, the water could
be contaminated by
runoff. If you plan on swimming, walk to the north of Aliso Beach and go to
Treasure Island Beach
. Due to rocks protecting the shore, the water tends to be cleaner at this beach.
Treasure Island Beach is also a great place to view tide pools during low tide.
Tide pools are an excellent opportunity to teach your children about ocean creatures and tides
.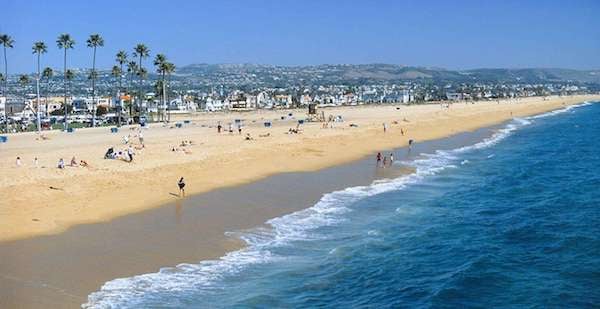 Located on Balboa Peninsula between Newport Pier and Balboa Pier, you will find one of the trendiest beaches in Orange County,
Newport Beach
.
Whether you enjoy watching the yachts in the nearby harbor, taking in the fancy coastal houses, or going for a swim Newport Beach has something for everyone
. If you grow tired of the beach, spend some time in the chic, nearby shopping district.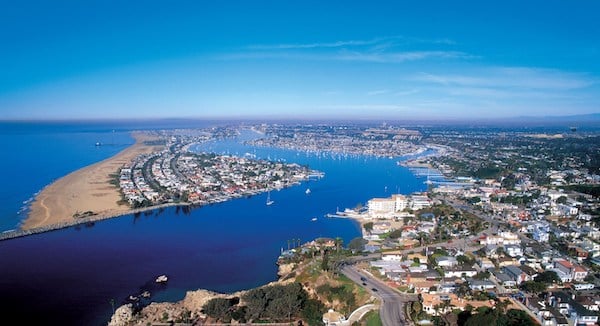 If you travel past Newport Beach toward the end of Balboa Peninsula, you will find Balboa Beach. This is the perfect beach to stretch yourself out on the sand or take your kids to the beach's playground. A quick walk from the beach and you can visit
Balboa Fun Zone
. Take a ride on the Ferris wheel and take in the majestic view of the ocean and the harbor.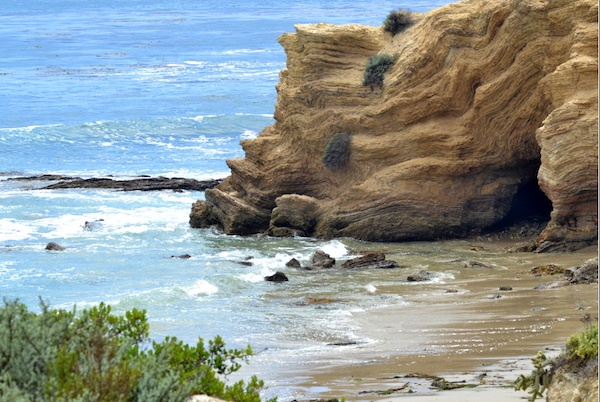 If you want to get away from the crowds of the more famous beaches,
Crystal Cove State Park
has the right beach for you. Crystal Cove State Beach is the perfect place to get in touch with nature. Explore the natural seashore that you can only find in a state park. Take your time watching sea creatures in tide pools and visit each of the beach's seven different coves.
If you want to take a break from the beach, you can hike or mountain-bike in Crystal Cove State Park. This state park is home to over 2,000 acres of woodlands and canyons ripe for frolicking.
If you decide to extend your getaway a few more hours, Crystal Cove State Park also offers rental cottages and camping sites
.
Orange County has a perfect beach for every type of person.
Now that you have read the descriptions of each of these beaches, all you need to do is decide which beach best fits your ideal half-day getaway
.