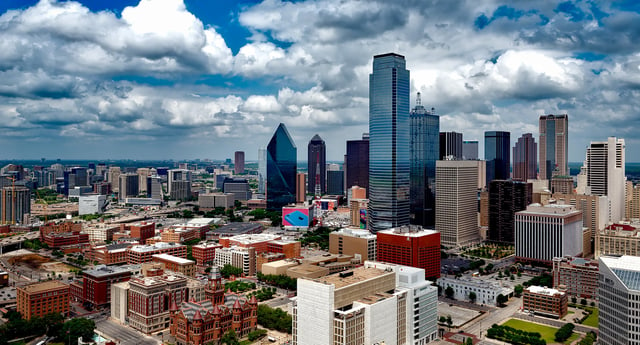 For our latest Client Spotlight we got a chance to connect with Kauwanue Burton of Kauwuane Burton Studios in Dallas, TX.
Kauwuane Burton worked in the financial industry for years. After graduating with his masters in Finance from SMU, he was looking to pursue a new hobby. Photography came naturally to Kauwuane, he started shooting friends and family for special events but this hobby quickly started to grow. In 2009 when the recession hit the financial industry, Mr. Burton saw an opportunity to pursue his passion in photography. Although he enjoys all aspects and subjects in photography, fashion and commercial photography has become his favorite.
We met Kauwuane Burton at a time where his business was growing and he was in dire need of a new studio space. His current space was in a neighborhood that was growing and his building had recently been bought by new owners. When he was made aware of his new lease situation it was clear that it was time to move but he only had a few months to get set up.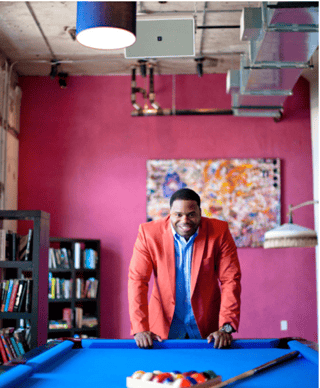 When Kauwuane described the space he was looking for to his TenantBase advisor, Shawn was able to step in and present a previous 4300 SF photography studio that had come open in Dallas' Warehouse District. "We were looking online and once we connected with Shawn everything started to fall into place."
Although it was quite a jump in square footage (previous studio was 2800 Sq Ft) the location was perfect and it fit right in with his monthly budget. Another plus was because it was previously a photography studio, there was not much the space needed to fit his needs. As Mr. Burton said "We were able to move in March 1st and start shooting on March 4th!"
"The whole process was so smooth, Shawn helped us with everything from walk through, to negotiations, and even handing over the keys." What's different now for Burton Photography Studios? "Clients love the space where we are now and the space allows us to give more amenities and provide more customized services to our clients" said Mr. Burton.
When not shooting at his studio or on location, Kauwuane likes to unwind in the Bishop Arts District, "I love the artsy feel of this neighborhood, it has an Austin, TX vibe to it" and at his favorite lunch spots Crab Shack or The Island Spot.
Be sure to check out his work at http://www.ksbfoto.com/