When does the office relocation process start?

If you said after signing the lease, you're technically wrong. While looking for commercial real estate, signing a commercial lease, preparing the space and moving in might seem like separate projects, they really shouldn't be treated as such. The earlier you start planning for your move-in, the better.
We're not just playing semantics here. The real estate market is volatile and inconsistent. It's hard to predict whether you'll find a dynamite deal on renting commercial space in the first week, or take several months to find the right location.
The more preparation you do ahead of time, the more flexible you can be, and the easier it will be to rent a commercial space when the right opportunity comes along. This will help you plan ahead, so you'll be ready when you sign your lease.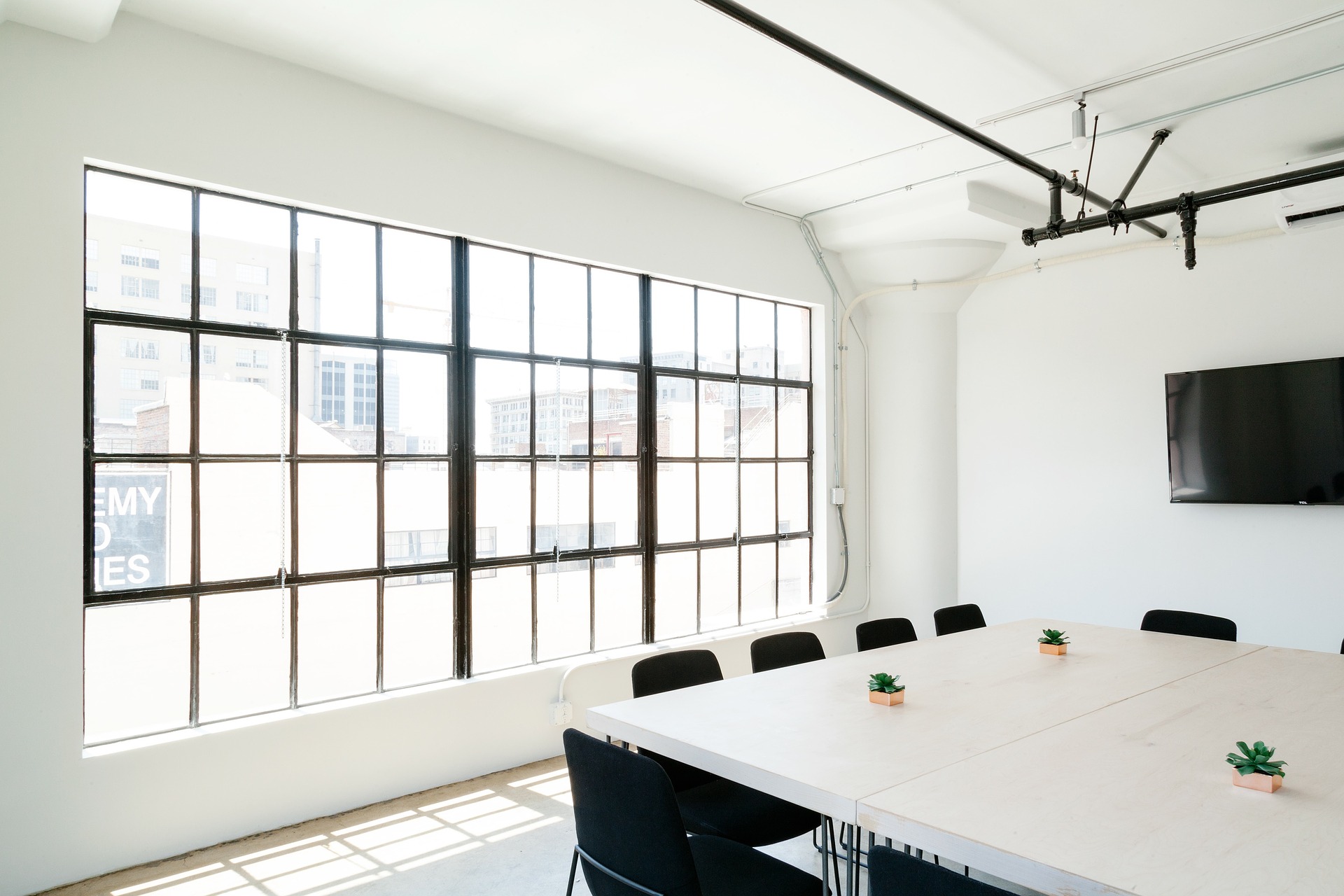 Creating an Overall Office Relocation Plan
Your office relocation plan should cover the whole process from signing the lease, up until you're operating at steady state — i.e., you're in the office, you've finished furnishing it, and any necessary renovation or rebuilding process has been completed. Your primary goals should be:
Setting and sticking to achievable standards: Moving can be expensive, but losing business is much more costly. A good plan should minimize downtime, ensuring your team can start as soon as possible after you leave your current space.

Depending on your industry, you may want to plan your move around a vacation or a time of low demand, to minimize lost business.

Minimizing risk: The more complex a plan, the greater the number of risks. Lots of things can go wrong when you're renting an office, from failing to negotiate a competitive commercial lease, to overlooking problems with the building, to injury during the move in or construction.

That doesn't mean your plan has to be risky, however. With good planning and research, you can account for and minimize the risks at every stage.

Flexibility: Your plan isn't a set it and forget it affair. You'll need to take an iterative approach, so that you can adapt to new information and changing conditions. Revisit your plan at every stage of your buying process. Tangential events like a change in the market can affect your projected growth, space needs, budget and other factors even when they don't directly affect real estate prices.

If you're a large company, it's a good idea to have stakeholders from multiple departments regularly meet with or be briefed by your real estate team, to ensure the plan is on track at each stage.

A tenant representative like TenantBase can drastically decrease the research requirements, risk and work in planning. We've done this before many times — we know the market, understand the pitfalls and have extensive experience in ensuring our clients gain maximum benefit from their office relocation.
And as a free, tenant-focused company with the most up-to-date information and personal service of any tenant representative, there's really no downside for you.
For more information about planning your move, check out our office relocation checklist.
Choosing Vendors to Build Out Your Commercial Space
The way buildout works depends on the terms of your tenant improvement allowance (TIA). In a turnkey TIA, the landlord is in charge of orchestrating your buildout according to the agreement you've made in the commercial lease. In a traditional TIA, on the other hand, you're responsible for organizing the buildout according to the agreement you made with the landlord.
Keep in mind that a turnkey TIA doesn't mean that you need to pick their first choice in architects or contractors, or that you should just sit back and wait for them to take care of it. You still have to approve the steps they take, and act as an advocate for your own interests. After all, if you run into buildout delays or the work doesn't meet your standards, it's going to be your business taking the biggest hit — not the landlord.
In either case, you'll need to be able to coordinate with a lot of different stakeholders. In addition to the property manager, you may have to meet:
Architects
Space planners
Construction managers
Moving contractors
Furniture vendors
Teledata and cabling vendors
You'll also need to coordinate all those workers together, so that work can proceed efficiently and according to your needs and agreement. Each stage of planning, construction, furnishing, running cables and moving in needs to be completed, inspected and approved in the right order at the right time, with room for unexpected problems. And you need an advocate to oversee the whole process.
Space Planners, Architects, Contractors or Interior Designers?
There's a financial tradeoff involved in choosing buildings that need more work. On the one hand, you can often reduce rental costs by choosing a property that needs work or even a "shell" property (i.e. a property that has not been turned into a functional commercial space). On the other hand, the more work your property needs, the longer until your move in and the more obstacles to getting into your new space.
Depending on your space, you may need anything from a few hours of work by an interior designer to a substantial project involving architects and contractors. The type of work you'll need depends on both the state of the property and the particular requirements of your organization.
Space planners are a good idea for most organizations. A space planner will help you consider the office space available and your needs, and design the most effective layout to meet those needs.
If the building basically meets your requirements as is, you may only need to work with an interior decorator. Decorators can help you with lighting, color, layout and other mostly cosmetic issues to make the space more effective. However, even in a finished building, you may want to meet with a designer instead (or in addition to a decorator).
Designers can help you lay out an effective space from both a cosmetic and a functional perspective. They can help you with issues from ensuring fire and electrical safety, to dealing with acoustic problems, to many of the cosmetic issues decorators also work with, such as designing lighting and color schemes for spaces.
If you're going to be making any major changes to the layout of the building, you'll probably have to meet with a contractor as well. Contractors are responsible for implementing the changes you've decided on and may also be able to oversee other phases, including design and obtaining permits, depending on the contractor and your needs.
However, if you're making major changes that could affect the building's structure, you'll need an architect as well, to ensure changes don't negatively affect the safety or stability of the building. Additionally, older buildings may not be up to code for your use case. Architects can also help you with earthquake safety retrofits and other structural issues.
Interviewing Vendors
Whether you're having a major buildout or just making minor tweaks to improve your office decor, it's critical to choose the right vendors. Haphazard work can cause delays — or even potentially harm employees or customers.
The most important factor to look at is licensing. Check to make sure any vendor is licensed or bonded to rule out unqualified vendors early in the project. To check an architect's qualifications, use this license lookup tool. You should also look up contractor licenses before hiring anyone to do work on your premises.
Keep in mind that licenses are handled on a state-by-state basis, and not all states may have the same rigorous requirements. For interior designers and decorators, your state may have no licensing requirements at all. However, in many cases there are voluntary state licenses or professional trade organizations which you can use to narrow the field to truly qualified vendors.
Once you've ruled out unqualified vendors, you need to look at relevant experience. Look at your vendor's experience in your industry, segment and project type. Ask if they have case studies that are similar to your project, and if possible, talk to their previous clients. Then, talk to other vendors to see if you can find someone with experience that's closer to your needs.
It's not that you need someone who has done the same project before — a contractor could be perfectly qualified to convert a warehouse into an office workspace, for example, even if they've never done it before. However, if there's an available contractor who specializes in converting warehouses, they're still likely to be a better choice than a contractor who would be doing your project type for the first time.
Finally, trust your instincts. If a vendor seems evasive and doesn't answer your questions, is charging way too little for the project, or is making grand promises that you don't think they can keep, you're right to be suspicious.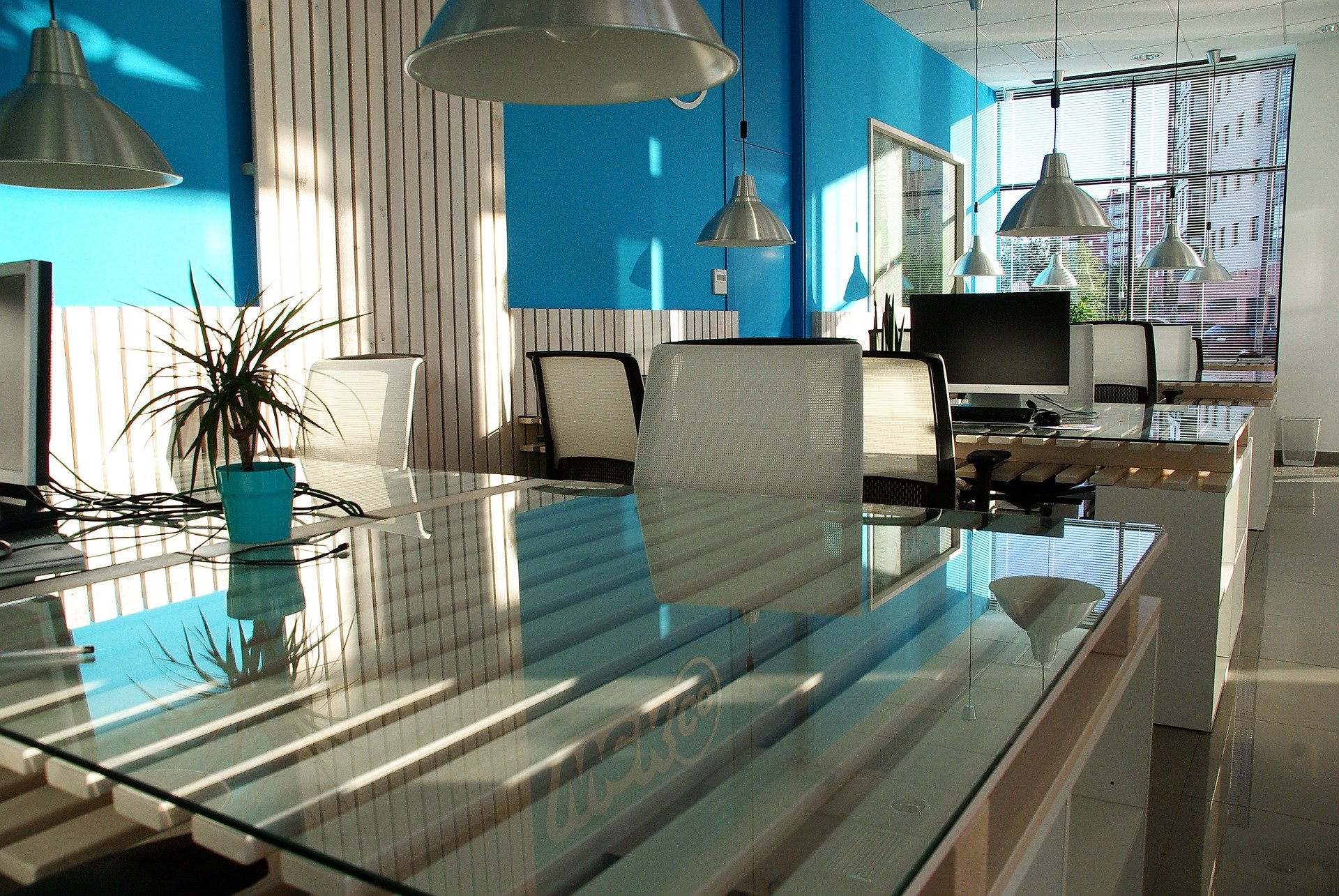 Furnishing Your Commercial or Office Space
Business furnishing needs vary greatly from company to company. A small startup may get good results with a trip or two to a furniture warehouse offering discounted office products. For larger companies, on the other hand, furnishings represents a substantial investment, that can affect worker health, productivity and morale.
Should I Buy Used Furniture?
Office furnishing is usually not part of the TIA, and will come from your budget rather than the landlord's, which can make refurbished furniture an attractive proposition. Commercial furniture liquidators can provide good savings for both used and new furniture. Used furniture can also help you meet LEED certification, according to Business.com, and can be healthier, since older furniture is less likely to be releasing Volatile Organic Compounds into the air, which can have harmful health effects.
But there are tradeoffs. Your choices will be much more limited with used furniture. You may have fewer choices in ergonomic or stylish furnishings, which could compromise your vision for the office, and finally, you won't have a manufacturers' warranty in case it breaks prematurely.
Furniture and Your Vision
If you're setting up a traditional office floor with standard cubicles, it's relatively easy to source affordable furniture. But for more unconventional office layouts, it can be difficult. If you're using an open layout, your furniture needs to encourage workers to mingle and use the space. Overly large tables can give your office a dispiriting, institutional look, while too many tables and chairs scattered throughout the space can make your office feel cluttered and chaotic.
Financing is another important consideration. Office relocation is expensive, and you may not be able to afford the cost of new furniture in the short term. Leasing can also be a good option if you're growing rapidly, and expect your office layout to change in the near future. You can get the professional look you need now, without sacrificing the flexibility you need in a year or two.
Another option for growing businesses needing flexible furniture arrangements is to lease office furniture. Companies like Cort offer a full line of office furniture that will work for any office space.
"For small to mid-size businesses and startups flexibility is crucial in all aspects of operations." says Mike Zei, Co-founder and COO of TenantBase.
"We're seeing this increasingly when dealing with commercial space, and furniture is often a major financial consideration for a new office. A company with a high growth trajectory may need a massively different furniture set-up in a year than they do today. By leveraging flexible office furniture solutions, these growing businesses can keep upfront costs down while maintaining maximum flexibility should their needs change. Not only do I see this in our own operations over ten markets I see it with our clients as well. We specialize in securing commercial space for startups and small to midsize businesses and this is a growing trend for this segment."
"As a personal example I recently worked with the team at Cort to outfit several of our new offices as we are growing into new markets. We needed furniture fast and this allowed us to create collaborative, modern spaces that attract and retain the kind of top talent we rely on as a business to succeed. The process allowed me to view this furniture as a service instead of a large upfront cost and a hassle as it has been in the past."
The best advice we can give is not to spend a lot of money on something you don't really want. If you're on a tight budget, there's nothing wrong with reusing your old office furniture in your new office, even if it seems a little drab.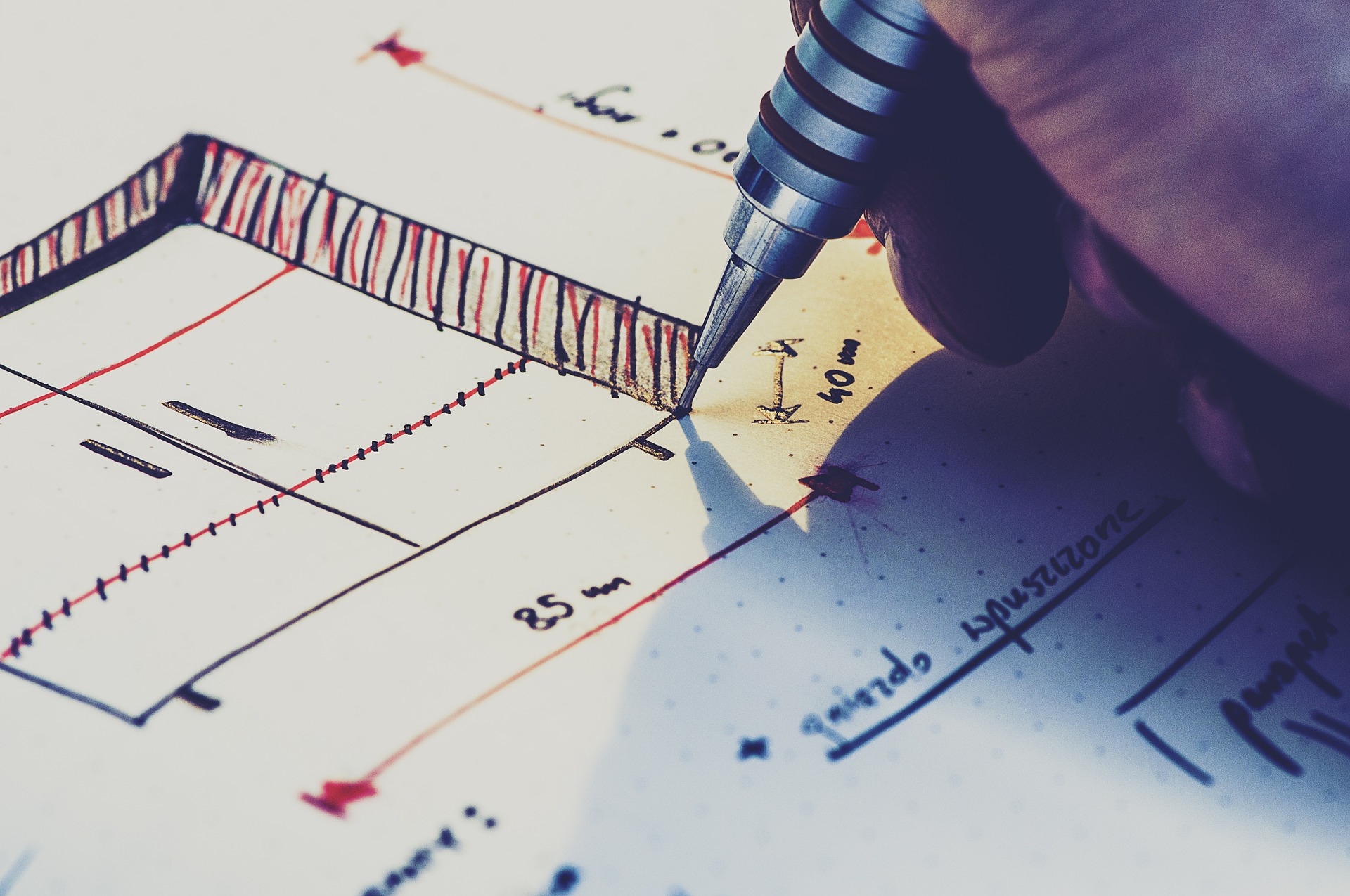 Governing Your Office Relocation and Build Out
Office relocation can be as simple as moving to a coworking desk, or as complicated as completely rebuilding and furnishing a building. It's important to be realistic about how much work will go into your office relocation, and whether you really have the time and resources to do it.
If you're on a tight schedule or have extensive buildout needs, you may want to get a project manager. A project manager serves as a single point of contact to manage your entire network of vendors and coordinate with your landlord or property manager.
But as Fort Point Project Management points out, the benefits can last far beyond your relocation. They're a great resource to help you utilize your space more effectively, whether that means working with your stakeholders to select a design that balances everyone's needs, building a flexible layout you can grow into, or simply maximizing the utility of every last square inch. They also know what to look for in vendors, and can help you solve tricky problems such as acoustics or ventilation at affordably.
TenantBase can help make your office relocation a success, from finding the perfect building to helping you negotiate and plan an optimal buildout.
Contact us to get started on your journey to the perfect office.