Our advisor's work closely with clients to ensure they get the best deal for their market through the searching and leasing process. This is a chance to get to know the heart of our individual advisors, they are the heart behind this company and help
Shawn Hall is a Senior Advisor with TenantBase in our Dallas Market. He joined the TenantBase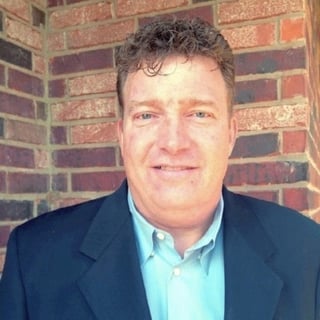 team shortly after the start of the Dallas office in early 2017. Shawn grew up outside the Dallas/Fort Worth area in Allen, TX. His first job out of college was with a mortgage company but it didn't take long for Shawn to be pulled further into the real estate market. A friend had a large amount of real estate and Shawn was given the opportunity to lease and manage the 250,000 square foot property. Shortly after, the properties went from 30 percent leased to 100 percent. After working with other brokerages in the area, Shawn connected with TenantBase as a tenant representation broker and saw a great opportunity to get involved.
Q: What excites you about commercial real estate?
A: It is a new challenge each day and helping companies/Individuals solve their real estate requirements.
Q: What drew you to the role at TenantBase?
A: I enjoy working with people and this gave me the opportunity to connect daily with my clients. It's constantly changing so there is daily movement which I enjoy. I also saw the opportunity, TenantBase is innovative on how they market to new and small business, allowing them the same tools as larger companies and then providing expert assistance through the leasing process.
Q: Where do you see the market going in the next 5 years for small to mid-sized businesses?
A: The market is tight, so finding good opportunities takes work and commitment. Companies will continue to grow and the challenge is to be forward thinking with planning for that growth.
Q: What is your strategy when helping clients in a tight market?
A: I like to keep an open dialogue with the community of landlords. It's important to stay updated on what's available and what can move quickly. I try to prepare my clients to have answers quickly, any lag in communication can stifle the whole deal.
Q: What excites you about the future of your city?
A: Dallas/Fort Worth area has some of the largest growth in population in the country, development is booming, and the area has an entrepreneur's attitude to help foster growth.
Q: Best concert you've ever been to?
A: Garth Brooks
Q: Favorite restaurant in Dallas?
Q: What's your favorite areas in the city?
A: Addison and the Legacy Shoppes
Advisors like Shawn help guide and advocate for you and your company through touring, leasing, and negotiating the best Dallas office space for you.
Start your search and get connected with an advisor in your market here.