Ryan Bicknell with Luxe CoachCraft recently moved into their new office space a few weeks ago. They are excited to open their doors for business next week! In the midst of this launch Ryan spent some time to chat with me more about starting up this new venture and their office space search process.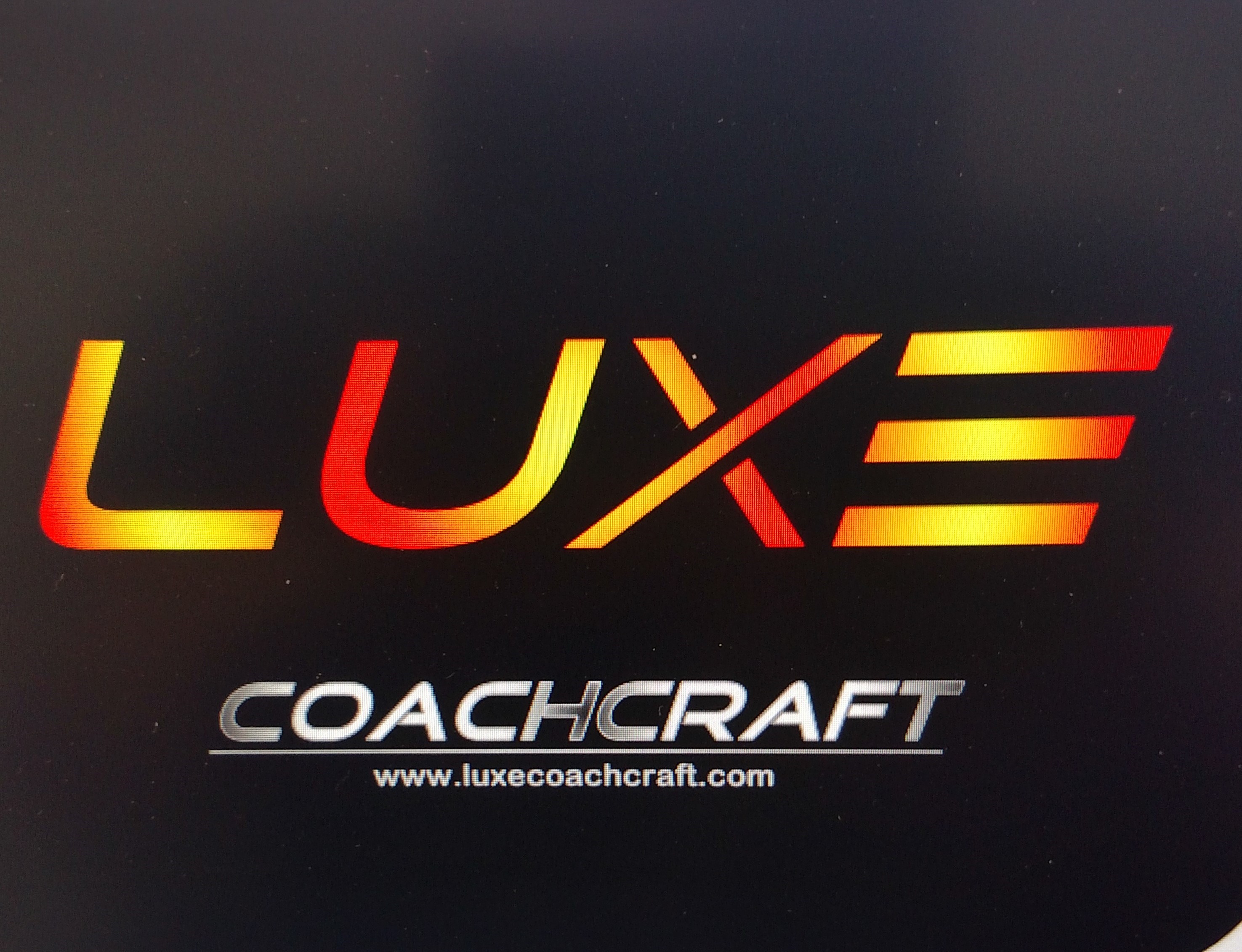 Ryan has spent much of his 30 year career managing corporate inbound call centers. So it was a big switch and career change to invest in and start a custom design center for luxury vehicles. Ryan's business partner, Jeremiah Mayeda, who has a 20 year history in the interior auto customization industry himself, was keen enough to identify a niche in the industry and took action. The average car customization shop can turn out a few cars each day with basic upgrades to audio and visual. However, Jeremiah noted that luxury customizations took longer and tied up space for many days at a time. This was not ideal for their group, yet, they were getting enough requests of this type to see it as a business opportunity. Jeremiah and Ryan went into business together to start Luxe CoachCraft as of this year.
Their concept serves those who spend a lot of time in their vehicles, for example driving from Malibu to L.A., and need a vehicle to work in on the commute. Luxe Coach Craft will take a sprinter van and transform it into a mobile office space or a conference room with video and audio technology and wifi to hold business meetings on the way. Today's wealthy, elite, and famous want anonymity when they travel, but they also want style, comfort, access, and class. "The wealthy no longer use limousines to travel, especially for long distances, so a customized vehicle makes their commute productive and purposeful" says Ryan.
The client provides the vehicle that is ready to be customized and the LCC crew team goes to work based on what the client requests. Flooring, high end audio and video capabilities along with soundproofing are all apart of the customization. "It's not the average mechanic that works on these cars. We have master craftsman who have worked decades in their field honing their skills." says Ryan.
Ryan met TenantBase after searching for space through other sites and brokers. "I just felt like other brokers I worked with didn't listen to my needs" he says "We had a very specific requirement." They would need about 5000 square feet that has office space and some workshop space. "The biggest challenge through the process was finding a landlord who understood our business. We are not an auto repair or car maintenance shop but it was assumed we would be similar tenants to that type of work." Steve Kang, their TenantBase advisor, knew he had to be clear and upfront about this with landlords and brokers. "I had to be very clear about the type of business that Luxe CoachCraft is and what type of clientele they attract. This really brought landlord's on board with their concept and to realize that this is a type of business they want in their space" says Steve.
Working alongside Steve Kang, Luxe CoachCraft found their new home in the South Bay area. "We had a pretty expansive area that we searched within, starting from the South Bay area all the way to the Inland Empire, but this location really worked out for this group's needs" says Steve. Luxe CoachCraft have spent the bulk of this month building out and upgrading their office space and workshop to fit their needs. "We are in a really well groomed neighborhood. Herbalife and Toyota as some of our neighbors, it's an ideal location" says Ryan.
Ryan and I took some time to talk about some of the challenges of starting a new business. "If I was to give advice to someone I would say, take whatever time and money you budgeted to start your new venture and double it." Another piece of advice Ryan shared that he has done since moving in "Meet your neighbors, get to know your fire marshall and local police station they will be the ones who you'll want on your side."
Ryan loves to stop by a restaurant that is within walking distance to his office, Knox Deli. A three table small spot that has a great poke bowl.
Learn more about Luxe CoachCraft at their website here.
TenantBase and it's advisors know the challenges of the office space search. If you are in the midst of a difficult search, connect with an advisor today to help navigate the search and leasing process.