Think about the last time you watched a traditional pitch event. Countless entrepreneurs enter confident, their confidence diminished by pointed questions about the business' weaknesses, shedding tears afterwards when no offer was made. Let's face it: that scene is about everybody except the entrepreneurs.
Now imagine a pitch event where you never heard, "This isn't my area, so I'm not going to invest," because investors were deliberately selected to match the entrepreneurs. Imagine an event where instead of ruthless feedback or faceless business cards, entrepreneurs left with tangible relationships with every investor in the room.
This is the forum that Chelsea Cain (Director of Marketing at TenantBase) and Naomi Grange (Founder of OCPRENEUR) have created.
Cain and Grange have picked up on something it seems many others are missing: the importance of relationships. Nearly every interview with successful business owners attributes success to chemistry between the team or investor relationships. Yet it seems as though entrepreneur and investor events consistently overlook this pivotal element—until now.
Teaming up with the newly opened WeWork Irvine Spectrum office, Cain and Grange hosted a private pitch event with three startups and a panel of investors this past Thursday. The WeWork coworking space set the tone for a night of collaboration; the building itself has vibrant decor and is teeming with character, creating an environment that lent itself perfectly for relationship building. Since it was not open to all entrepreneurs (startups had applied) nor all investors (each was invited based on their interests), attendees mingled knowing that they shared some common ground--a feeling that led to many more personal interactions.
Afterwards, each of the three founders had ten minutes to introduce their personal story and their idea. All three ideas were wonderful, and it was easy to tell from the presenters' ease and compelling data that these entrepreneurs thoroughly understood their industry's pain points and effectively solved them. The three presenters included Inklocker, a revolutionary shirt-printing solution, Koder, an impressive A-Z tech service, and Monet, a disruptive consumer insight software.
Brandon Sowers, founder of Inklocker, discovered the gold mine of inefficiency within the print industry firsthand; after owning his own clothing brand, he experienced the limitations of cluttered printing systems. His entrepreneurial spark was ignited, and he built a complex software that married the modern tracking technologies such as QR codes with the shirt printing industry to create a solution that was more efficient, transparent, and created 3x the bottom line profit, which is no small feat in an industry with such high overhead costs. The business is growing with its three beta customers, and is always looking for industry mentors or introductions.
The next presentation was a tech-based service solving the drain of ridiculously expensive developers, project managers, designers, and engineers. Elmer Morales, CEO of Koder, created a lean and mean solution to consulting—paying for coders and tech positions with a subscription model. His solution is one that rewards efficiency and talent, making it perfect for the startup and small business world. His clients have included Uber, Cisco, and a variety of other successful startups, and Morales looks forward to partnering with incubators and growing his team.
The night finished off with a presentation from Anurag Bist of Monet Networks, a serial entrepreneur whose newest project is a platform to capture human impressions. The product is designed to pick up every reaction and aggregate them into quantitative metrics on how consumers are responding to products. It combines two brilliant patents to create a wealth of analytics that have never been available before, and the applications are endless—marketing, security, gaming, and onwards. One thing we know for sure—with Monet, Super Bowl ads will never fail again.
Investors had to wait until the end to ask questions, after which there was an almost a tangible energy, an eager buzz of questions throughout the room. For a pitch event, this setup is unusual, but this allowed entrepreneurs to have a comfortable environment and for them to tailor their answers to each investor. Investors were challenged by, but appreciated, this approach; one investor commented that "it's a double-edged sword; on the one hand, I really want to be able to ask questions, but on the other hand, it's interesting to have to listen to everything that someone has to say."
The entrepreneurs that presented appreciated this unusual relationship-centric setup as well, with Bist commenting that "it was a wonderful opportunity." Sowers expressed that events of this nature help nurture "a strong community and… great relationships," adding that he "hope[s] to see other companies servicing this industry follow suit."
From the feedback received and the positive vibes exchanged throughout the night, it seems that Cain and Grange truly have taken a big step towards bridging the chasm between the entrepreneur and investor.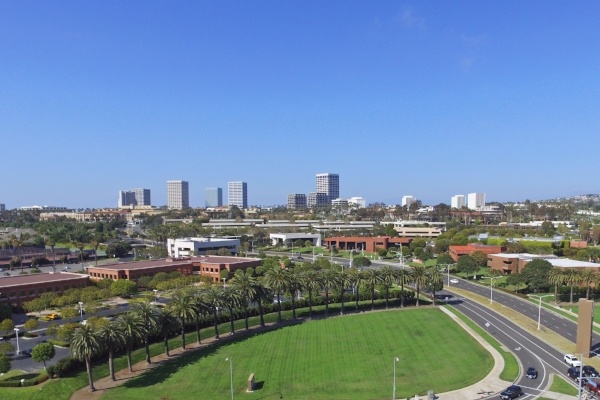 Written by Rafah Ali: https://www.linkedin.com/in/rafahali
If you are a startup looking to participate in future Startup Series events, please apply here.