Finding office space is hard. It's even harder when you're a small business or startup, and you have limited time and resources to dedicate towards activities that aren't going to make you money. If you think about the time investment, it takes most small business owners 8-12 weeks to find the right space, and at least 120 hours. Let's say your time is worth $100/hour… you can imagine how this investment can add up quickly. That said, you're looking for a space where you and your team will spend about 54% of your waking hours.
We've been interviewing and surveying small business owners and administrators for the last six months, and we learned that most small businesses and startups rate their office search experience at 64% out of 100%. Working with a traditional broker was difficult, rated at 58%.
Although we here at TenantBase believe that you should be 100% satisfied with your office search experience every time, we had to share some horror stories from the pre-TenantBase world.
The stories below are based on REAL conversations and interviews with local business owners.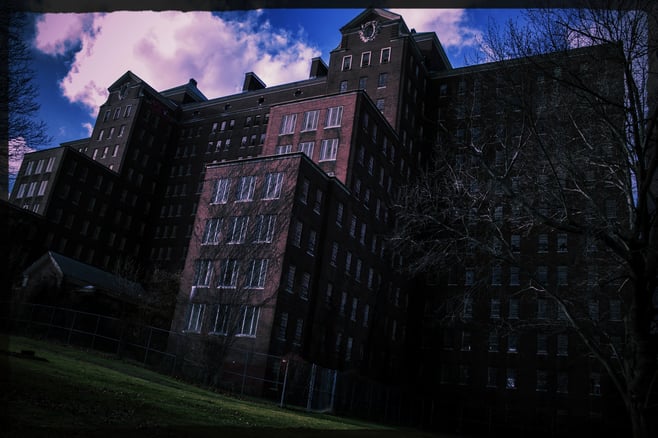 Giselle's successful Design Company...
Giselle is a local Interior Designer/Architect and business owner that was only given a 30-day notice to move out of the sublease she was occupying at the time. Knowing that her next location was going to be a key move for her growing company Supportive Design LLC., Giselle hit the ground running and started searching Craigslist and driving all over town in search of available space, only to keep hitting dead ends! Signs were advertising space that didn't fall within her needs, or old craigslist ads had her chasing down unresponsive landlords. Giselle and Supportive Design LLC. were running out of time... if they didn't find a space soon they would be working without an office to work and collaborate.
"We even got to the point of negotiating the language of the lease at a space I had settled on and the landlord negated the lease and would not further any negotiations." After 6 months of searching and shuffling her team's location Supportive Design LLC. finally found a home.
James and the Big Bad Lease
James is a local business owner who is looking for his next office to house his successful and growing team. The, last time he signed a lease, there were many options and concessions provided by the landlords in his search area. This time around, James started making calls directly to buildings, but to his horror the market has changed. Now, the market is more landlord-favorable leaving James frustrated by "...limited space, city growth, limited parking. Landlords expect compromise from the lessees, and landlords that feel that a lessee should 'feel lucky' they're getting the space at all, making space shopping miserable."
Realistically, James knows he should have started his search over three months before his lease expired, but now he is in a time crunch. He may be forced to accept unfavorable terms, less-than-ideal space, or accept a temporary solution only to prolong his office search nightmare!
The Incredible Shrinking Market...
The last thing any start up needs is wasted time. There aren't enough hours in the day to begin with! Tech Founder Bobby feverishly researched and arranged tours for spaces that he loved when he first started his search… only to realize that those options would not even work for his start up. In commercial real estate, your business history and willingness on key deal points can drastically restrict or open-up office options. Bobby was looking for leases lesss than a year long, with parking for two or more people per every 250 SF of space – the industry standard. To his dismay, his business did not have the long financial history most landlords require from tenants. He wasted hours -- DAYS -- of time looking in the wrong places instead of being guided right to the options that cater to businesses like his.
---
3 TIPS TO AVOID AN OFFICE SPACE HORROR STORY:
Check your current lease terms. How far in advance do you need to give notice to your landlord? Is your landlord able to cancel the lease based on their situation? Be sure you are clear on your notice/renewal clause.
Regardless if planning on a commercial office space move give yourself at least 90 days to find a space, tour, and negotiate a lease. If a buildout is required in the new location be sure to factor that time in as well. Buildout alone can take 30-60 days depending on the contractor's schedule or longer if a permit is required...
Keep updated on the market prices! The price per square foot is constantly fluctuating in today's market. Your budget may need to look very different compared to the lease your company signed 3 years ago. Be prepared on what to expect once the time comes.
---
IN CONCLUSION:
TenantBase is dedicated to making your office space search a dream, not a nightmare. It's time to say goodbye to wasted time and lost money in the office space search. It's time to get the personalized, high-quality service you deserve. Your pain points are our pain points, and we are continuing to work towards providing you with the easiest-to-use office search platform and the absolute best experience with your dedicated Tenant Advisor.
If you're interested in learning more, Start your Search today or Get in Touch with our team.
---