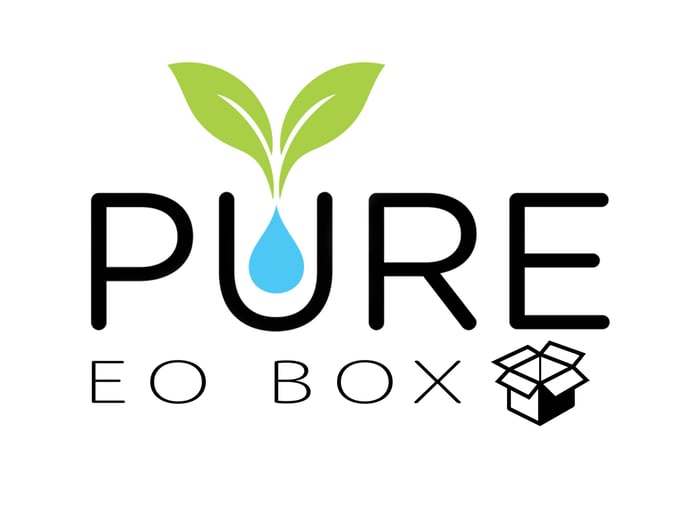 PURE is an essential oils subscription business. Subscribers receive a box every month with different oils and accessories to add to their collection. It's ideal for people who are shopping essential oils and trying to find the right company and fit for them. Jimmy Page and Andrew Perillo were kind enough to sit down with me last week to discuss everything from launching a new business to searching for their new office space and warehouse.
One of the founders (Andrew Perillo's) sister was battling autoimmune disorder for years and after seeking doctors and different medication to help her, essential oils is what truly brought her relief and healing. They saw the power of oils and the ability to bring the product to people's homes to discover and find what's right for them. Both James and Andrew were high school friends that happened to both live in Dallas after college. They were working corporate jobs at the time but quickly their excitement grew for their new business PURE. As they developed the concept and business model, they found it hard to turn off working on the business. Realizing this passion for the products and business they decided to go and pursue full time the company as they quit their corporate jobs to fully focus on PURE.
The founders started looking for a creative office space in Dallas to work in and launch PURE. They came across TenantBase while searching for office space online. "I was impressed with the site" said Perillo "The information for space was in depth and high quality, it reminded me of Zillow but for office space." They connected with their advisor Collin Cole after searching on the site and were able to narrow down a space pretty quickly. "It was challenging to find the right space, in the right location, but also the right price. This being our first commercial lease, Collin really helped us avoid all the pitfalls and guide us through the whole leasing process." Together they were able to find a 1600 square foot flex space with both warehouse and office space to fulfill their orders and take care of their administrative work. "The space is really something we can grow into over the next few years which is exciting."
What's their advice to new founders starting out? "Always be a student," says Page, "Spend the amount of time to really learn your industry." "Be willing to work extremely long, long hours added Perillo "It takes time and diligence and hard work."
Although the two founders corporate jobs led them to Dallas, TX they have really enjoyed the entrepreneurial community around the city. "The Addison neighborhood has a lot of young professionals, specifically people who have ventured out from a corporate job to start an entrepreneurial endeavor, it's a great place to network" says Page.
PURE's first shipment for their subscription service goes out next month! Be sure to check out their website at pureeobox.com to find out more.