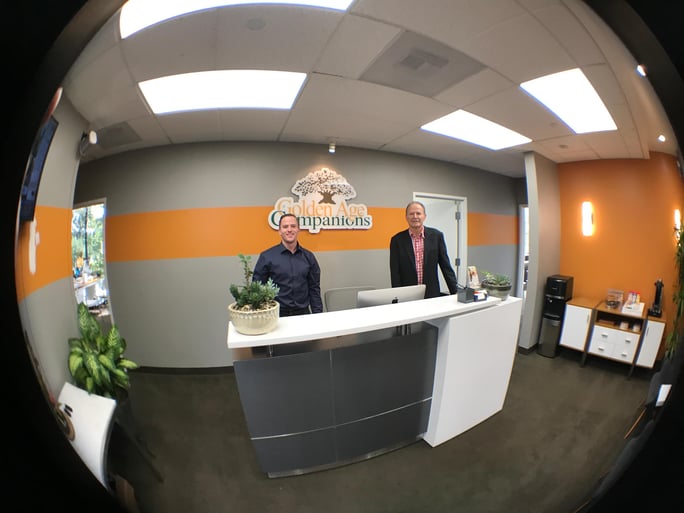 We got to catch up with Scott Mckenzie the week of his move to his new office space. We really enjoyed working with him and learning more about his business. He is an inspired young business owner with a true desire to serve the elderly.
Scott Mckenzie's grandmother was the muse to starting Golden Age Companions, a non-medical homecare service. By spending time with his grandma through high school McKenzie got a front row seat to the experience of hiring and working with caregivers. "Although there were some good caregivers the overall experience was really unsatisfying." After years of receiving in home care, his grandma moved to an assisted living facility due to some medical issues and then on to hospice where she passed in 3 weeks.
Navigating his family and his grandma through the end of her life, he saw the value of quality in-home care service. It wasn't long after his grandma's passing that at age 21 he started Golden Age Companions in 2012 with the goal to hire and facilitate keeping the elderly in their homes with quality care givers. "I want the caregivers to feel just like family to their clients" he said. McKenzie takes the interview process very seriously for caregivers and asks himself "Would I put this person in my grandma's home?"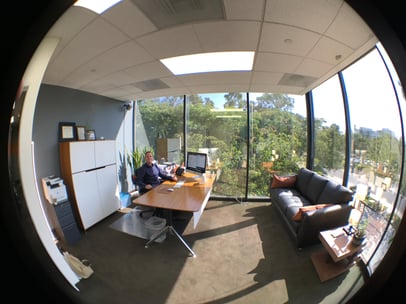 When we met Scott he was growing across multiple locations and needed to move out of his smaller office set up in Newport Beach. After growing tired of the lack of response when reaching out personally to different listings his experience with TenantBase advisor Dustin Salem was a fresh start. "We were quickly able to find a spot that fit our needs." says McKenzie "Common area with three private offices in a nice building with great tenants and ownership." With the new office, Golden Age Companions will have a dedicated conference and training room, which was important to continue to bring quality caregivers into the company. The extra offices will also help to house his growing staff.
McKenzie has had several businesses before starting Golden Age Companions, but his passion comes through his business venture here. When asked what advice he would give to other business owners McKenzie said that seeing your success as already done, has had a huge impact on himself and his business. "When I was first starting out I would already imagine myself with 20 clients, I would see myself where I already wanted to be. Putting off that energy really put me in a place to reach my goals and grow." We also talked about "inspired action", to focus on the things that guide you. "With inspired action you are presented with optimal opportunities, and show up differently".
Be sure to check out Golden Age Companions as they are bringing care and attention back into the world of elderly caregiving.
If you're feeling the squeeze of outgrowing your current space, reach out to an advisor here on TenantBase or start your search now.