Top 15 Employee Perks
Startups and small businesses face a huge challenge when it comes to providing employees with perks and amenities that are proven to boost job satisfaction and retention. For growing companies in this business niche hiring and retaining the best talent is incredibly vital to their success. Part of building a winning team is offering great benefits but it's easy to be outspent by large or longer-established companies when it comes to amenities and in-office luxuries.
The Googles, Apples and Amazons of the world can offer over-the-top office spaces filled with coffee bars, daycares and full gyms. While small businesses and emerging startups aren't always able to provide their employees with extravagant perks like nap pods, there are many low-cost or low-maintenance programs employers can put into place to ensure job satisfaction and happiness among employees.
Putting in the effort to make employees feel important goes along way to foster growth and success of a business.
Good, Affordable Healthcare
While this article is mainly focused on low-cost perks, offering good healthcare coverage to employees is the most important benefit a company can offer and a responsibility to their workforce. Employees cannot perform at their best if they are not properly covered in terms of potential health expenses. Having health insurance is essential to a happy, healthy team.
While health insurance is a significant cost to a business, it pays for itself in the long run by reducing costs associated with recruitment and more importantly retention. It's the easiest way to stand out from competitors and win the best talent on the job market. Aflac found in their 2018 Annual Workforce Report that 26% of employees surveyed reported having left a job or rejected a job offer due to the benefits offered (up from 16% in 2016).
Flexible Work Hours
One of the lowest-cost, highest-return perks employers can offer employees is a flexible work environment. Flexible schedules are often cited by employees as the most important benefit a company can offer them and the most important to their workplace satisfaction. Offering employees autonomy over their schedules indicates that their employer respects their work-life balance.
Flexible work hours are where a smaller or startup business can excel beyond larger, better funded competitors. Collaborating during limited or unusual work hours is easier done with a small, tight-knit team. As firms get larger the ability to manage multiple teams across multiple offices becomes more and more challenging. Employees who need flexibility in their work lives will be more drawn to the small company with this benefit than a big company with splashy in-office perks but no flexibility.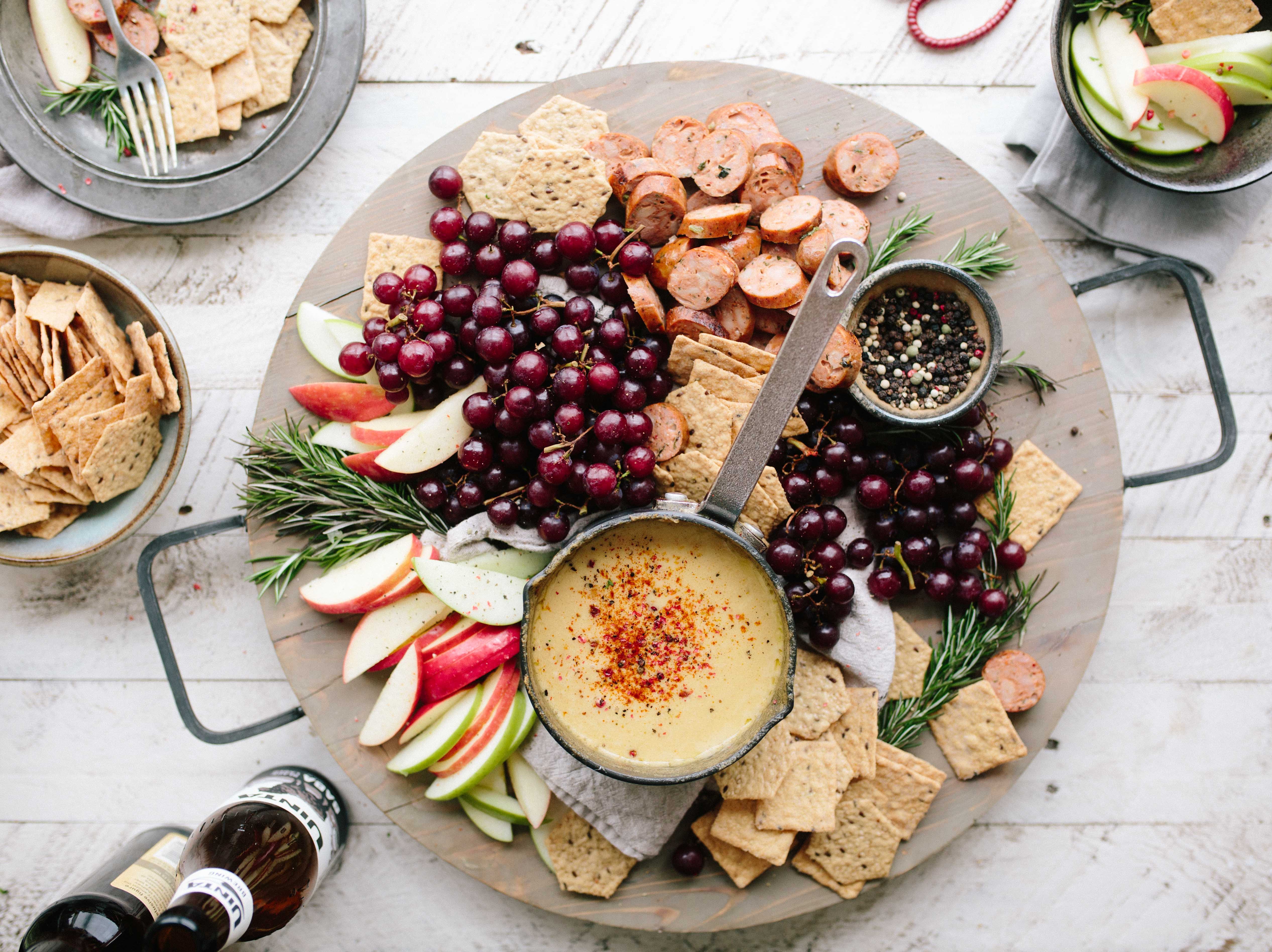 Healthy Snacks in the Office
Wellness is always top-of-mind when it comes to perks and amenities. Providing healthy snacks in the office is a great way to provide employees with something extra while acknowledging their personal health goals. Beyond just beating hunger pains, a snack area can act as a catalyst for collaboration and a chance for employees to who don't typically work together to socialize.
Thirty-two-percent of organizations offered company-paid snacks and beverages in 2018, according to the Society of Human Resource Management(SHRM). Providing snacks and beverages can be as low-cost as a weekly stop to a local grocer or a visit to a bulk retailer. For an even lower-maintenance option pre-packaged snack boxes through companies like Snacknation can be purchased online and delivered directly to the office door.
Fitness Options
Setting up internal fitness programs promotes wellness which raises employee happiness and productivity. There are several ways to establish fitness perks starting with subsidizing individual gym or studio memberships by offering a stipend or reimbursement. For a more standardized approach companies like ClassPass offer corporate plans that give employees access to a variety of classes at partnering studios and gyms.
For next-level team bonding, employers can hire an instructor to come into the office on a weekly cadence to teach a group fitness class. Employers can hire a bootcamp style coach for a sweat session or a yoga instructor for ultimate relaxation. According to the CDC only 22.9% of U.S. adults get enough exercise based on federal standards.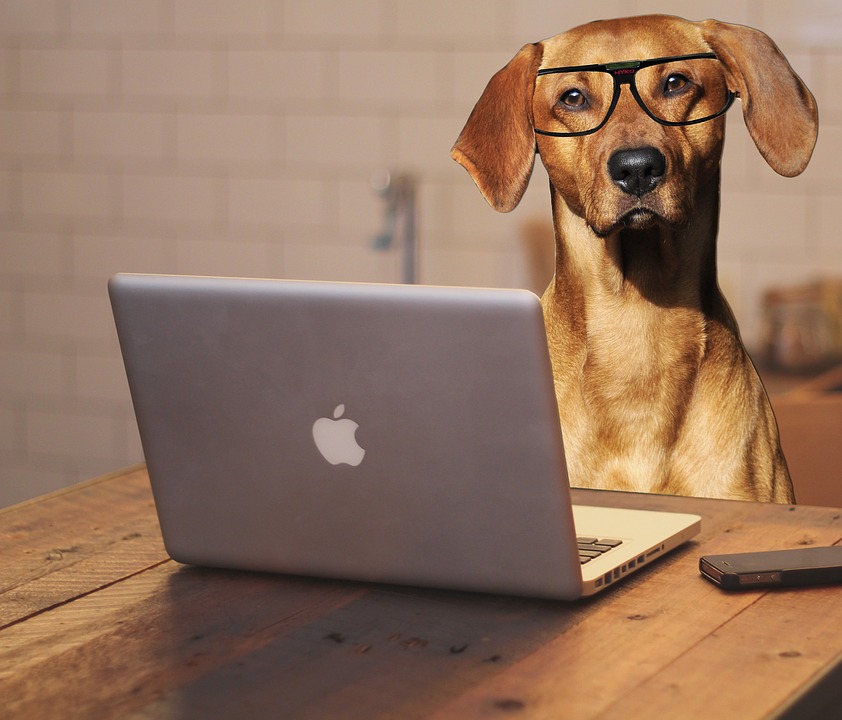 Dog-Friendly Workplaces
Nearly half of U.S. households own a dog. One way business owners can add value is to establish a dog-friendly office policy. To a company in the pet space it makes sense to execute this policy to the max. Companies like Barbox feature on-leash doggy space, piles of toys and plush lounge furniture for pups and humans to share.
If not ready to accommodate several employee dogs at once, leadership can establish a conditional policy to allow employees to bring dogs on occasional. Employers should make sure all employees are comfortable with (and not allergic to) dogs in the workplace.
Reoccuring Social Events
Employees that work hard deserve to unwind. Hosting standing happy hours or social events gives workers something to look forward to and the opportunity to chat with coworkers about current projects or personal lives. Annie McKee, author of How To Be Happy At Work, says, "one of the ways we can make ourselves happy and feel more fulfilled in our workplaces is to build friendships with the people that work with us, work for us and even with our boss."
The expenses associated with taking employees out to an activity or venue can add up fast and be unsustainable on a regular basis. Instead employers can host events in the office to avoid paying marked-up prices. A "come and go" style event can be more appealing to employees who may only be able to attend an on-campus event before leaving work to attend to their other commitments.
Lounge Spaces
Research from DeskTime found the most productive people work for 52 minutes before taking a 17 minute break. Establishing an area of the office where employees can reset and develop their workplace friendships shows that management values their off-time.
The emerging term for this type of space with more relaxed seating is a "recharge room." It gives employees a peaceful place to unwind. A nice hang-out area can be achieved by purchasing some couches, comfy chairs or even bean bags for the ultimate start-up vibe. If purchasing furniture for an office seems massively over-budget, companies like Cort offer programs that allow businesses to rent office furniture at a discount. This gives businesses the ability to change out and upgrade office furnishings as they grow.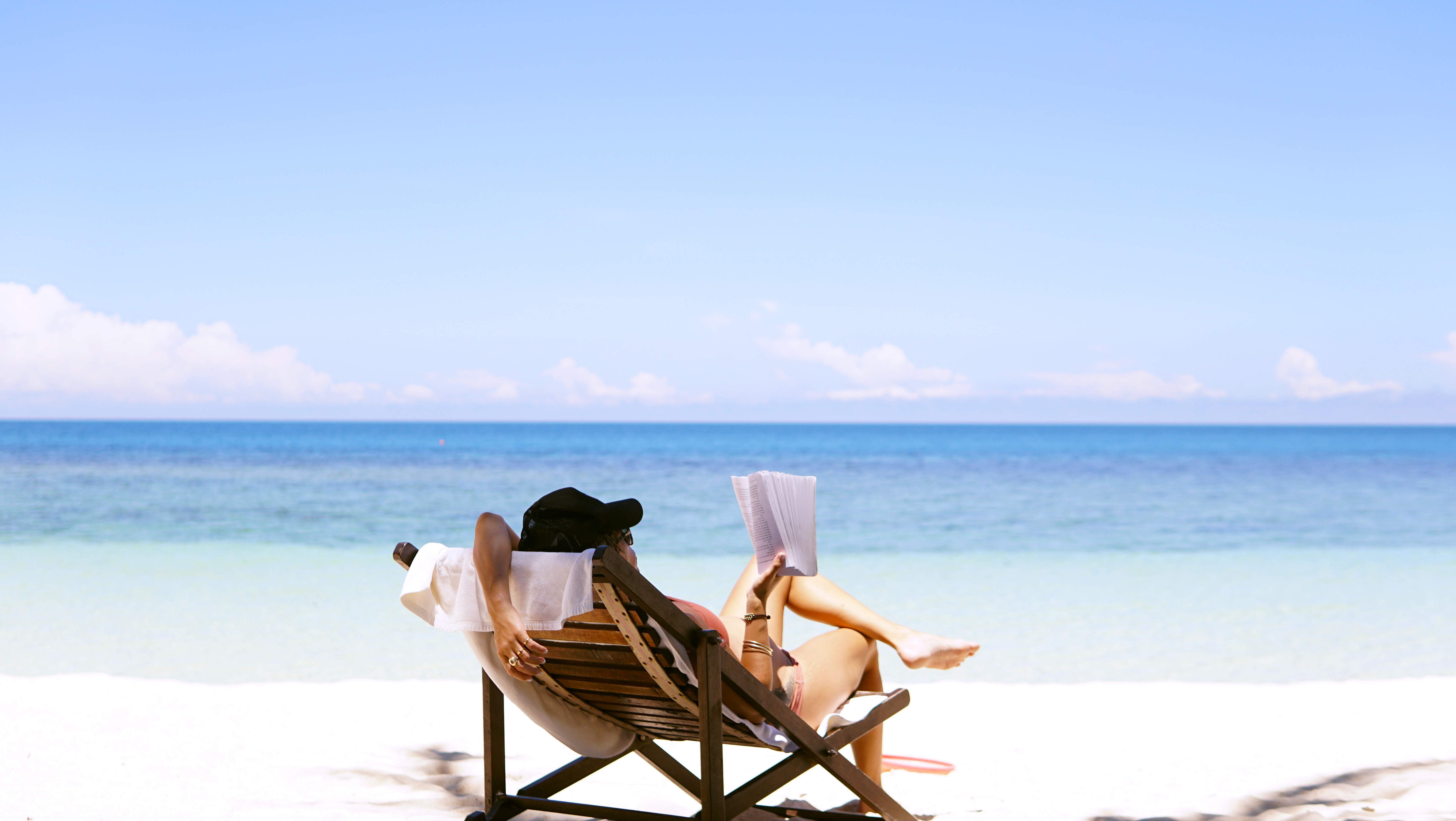 Unlimited Vacation
Offering employees unlimited vacation may sound like a slippery slope but it's a great way for employers to offer a huge perk while simultaneously identify the employees who are responsible and have a strong work ethic. It builds an ownership mentality across the organization that focuses more on results produced than hours logged.
Business owners can set expectations with employees about time in the office when big projects or initiatives are on the line. Establishing what is encouraged (like taking at least 10 days off a year) and what is unacceptable (being out for months at a time) sets a known window that employees feel comfortable working within.
Commuter Benefits
For companies in more congested cities (as tech and startups often are) offering to cover part of an employee's commuting expenses can be very well received. Many cities offer corporate programs for public transit at a significant discount per rider and many cities like New York and San Francisco mandate that companies offer transit benefits once they reach a specific employee threshold. If parking expenses are an issue employers can offer to cover a portion of the fee.
The IRS allows employers to exclude the value of transportation benefits provided to employees for qualified transportation costs, up to a few limits. Basically, if these expenses qualify, they become pre-tax dollars to the employee. Effective for 2016, the limits on these benefits are:
$255 per month for combined commuter highway vehicle transportation and transit passes.
$255 per month for qualified parking.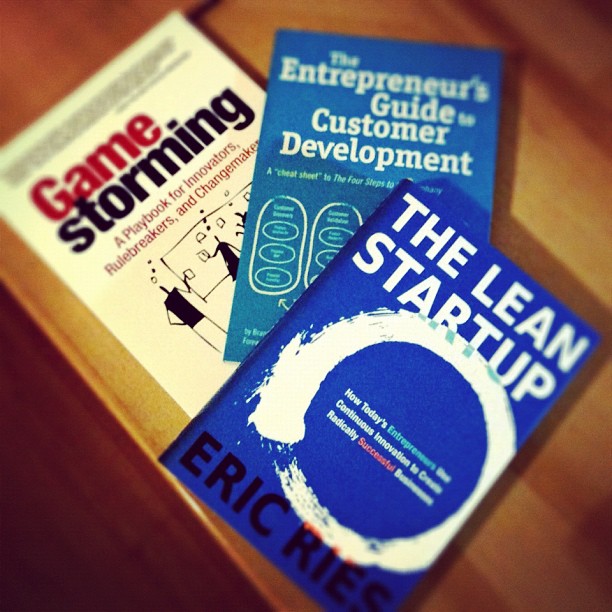 Corporate Library
Growing a corporate library is a great way to offer resources to employees and contribute to their career development. Invite employees and management to bring in impactful professional books that benefit fellow coworkers. Send out recommendations based off of what's on the shelf.
Having a growing library fosters a culture of growth and creativity. It allows companies to see what is important to employees, what they know and what they are interested in learning. In an era where wellness is king it's important to think about employee's minds as well.
Quarterly Cookouts or Potlucks
Give employees something to look forward to with a small get-together held in the company common area or break room. Make this a family event as an acknowledgement of the support employees receive from their loved ones. Ask employees to bring a dish to pass or something to add to the grill.
For corporate teams with a competitive streak cook-offs can be a great way for employees to show their skills. Companies can set-up a competition between a few cooks and allow the rest of the team to sample and declare the winner. This starts an office tradition with a cheap and/or tacky trophy as the grand prize.
Game Room
Along the same lines as a library, give employees a place to de-stress and unwind with a break area complete with gaming equipment. Companies like Google and Sprout Social have full-fledged game rooms with pool, ping pong tables and arcade games.
This can be imitated on a smaller scale with a cabinet full of a mix of luck, strategic and diplomacy games. Bring old board games, puzzles and other fun activities for employees to play at their leisure.
Corporate Rec League or Tournament
If a corporate office is close to a park or other rec amenities employees might enjoy a recreational sports league. Consider establishing a quick volleyball, basketball, kickball or football tournament and divide the company into teams. Friendly competition allows employees to bond with each other and can become a regular activity.
Recreational games support a company's wellness initiatives as well. Use a tool like Survey Monkey to create a survey to send out to employees. This will reveal how interested employees are in participating and what sports and activities are favorites.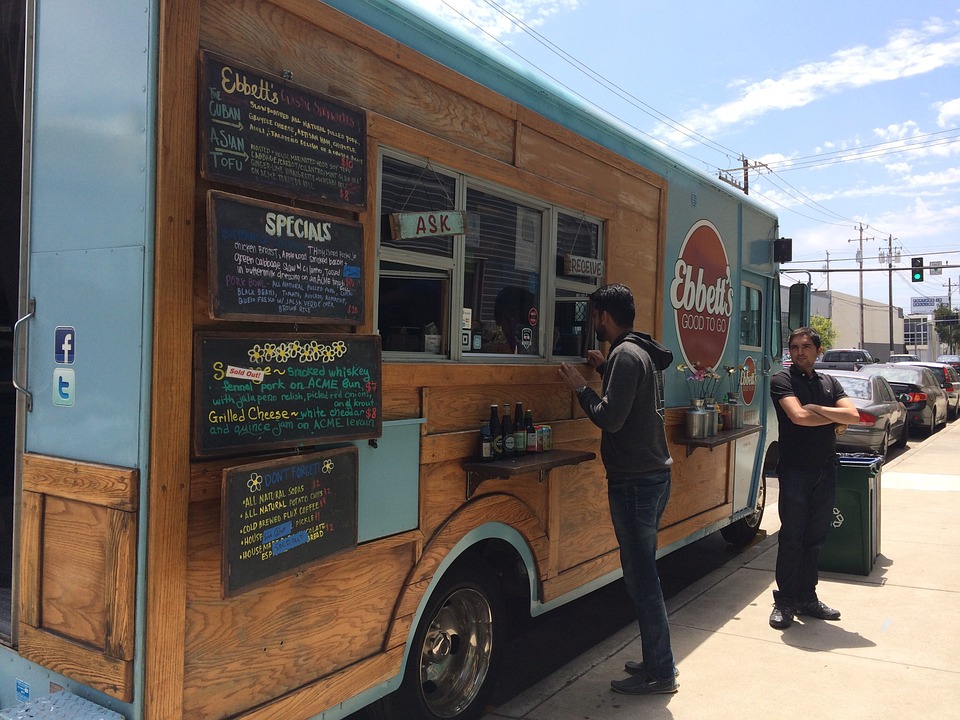 Partner with Local Food Trucks
Invite local food trucks to park outside the office once a month. Employees will be excited to have a new eating option other than the usual. Open up a corporate tab on a first-come, first-serve basis or work out a discount for orders with the operator and pick up the difference.
Many food truck operators are small businesses or startups. Spending time around another growing business can boost morale and accelerate innovation. Companies like Roaming Hunger allow users to book local food trucks for onsite events. They even negotiate rates, coordinate logistics and hold funds on behalf of users.
Expand the Definition of Sick Time
Truly employee-focused health benefits go beyond co-pays and flu shots. Mental health issues affect one in five Americans every year but fewer than half of the people who need help get it. This can be due to social stigma or the fear of repercussions at work but either way it has a negative impact on an individual employee's morale and productivity.
By expanding a company's sick leave policy to include mental health, it sends a positive message to employees that it is okay and even encouraged that they take time for themselves. It helps remove the stigma of seeking medical or psychological aid and lets employees know that doing so will not damage their status in the workplace.
Conclusion
There are so many ways employers with limited budget for amenities can make employees feel valued in a way that competitors can't. Good communication and collaboration puts small businesses and startups in the position of being able to grant perks where larger or more bureaucratic organizations lack the flexibility to do so. Emphasizing employee amenities early on will make employees feel valued and will set it as a core value so as a business grows the perks continue to expand in quality and quantity.