Welcome to our "Meet Your Advisor" series! Our advisors work closely with our clients through every aspect of the search and leasing process. This is a chance to get to know the heart behind our advisors - their passion behind real estate, what they see in the market, and how they've come to serve our clients today.
Brents Herron is one of our long term advisors in Nashville, TN. A native to Nashville, Brents has worked with TenantBase a little over two years now with a range of different clients from Insurance Agents to Record Companies.
His love for Real Estate was predominantly inherited through his family. "I grew up around it and the phrase that stuck with me was - the only thing there will never be more of is land." Seeing the value in that, Brents started to pay attention to property values in the city. In college his curiosity and past led him to pursue a real estate focused degree at Ole Miss. "It was great because the program involved a lot of finance, accounting and evaluations" all in which he uses today with current clients.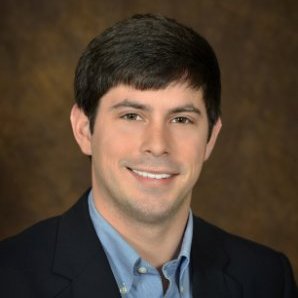 After college Herron fulfilled his real estate license in 2009 and started working as an affiliate residential broker in Mississippi. He worked alongside Blake Cannon who at the time was the top Remax agents in the state. "Blake put a lot of value on SEO and marketing online. That's where I started to see the real value the internet could be as a tool in this business". It was a tough year to start out in residential right in the midst of a recession. While Brents continued to be active with his license he also had some entrepreneurial ventures which brought him back to Nashville and eventually led to a connection with TenantBase.
"TenantBase was appealing to me based on the mix of technology and commercial real estate, I saw the opportunity to get on the forefront of an evolving industry" said Herron. As an advisor today he enjoys guiding the client through different business points and negotiating the best deal on their behalf. "Working with business owners in of such a wide range of industries has been exciting. I love to help businesses find space where they can grow."

For Herron the exploration side of real estate never gets old. "In a city I've virtually lived my entire life, working with TenantBase I continue to see new nooks and crannies of Nashville office space" he says.
In and around Nashville you can find Brents at his favorite restaurants Whiskey Kitchen or Barcelona in Edgehill Village - it's become a quick favorite - or strolling around 12th South neighborhood with his family.
Fun Facts:
Favorite sports event: Stanley Cup Finals, Predators v Penguins, Game 3 at Bridgestone Arena
Favorite concert: My Morning Jacket opening for Kings of Leon at Ascend Amphitheater

Favorite City to Visit: Bruge, Belgium
Advisors like Brents help guide and advocate for you and your company through touring, leasing, and negotiating the best Nashville office space for you.
Start your search and get connected with an advisor in your market here.